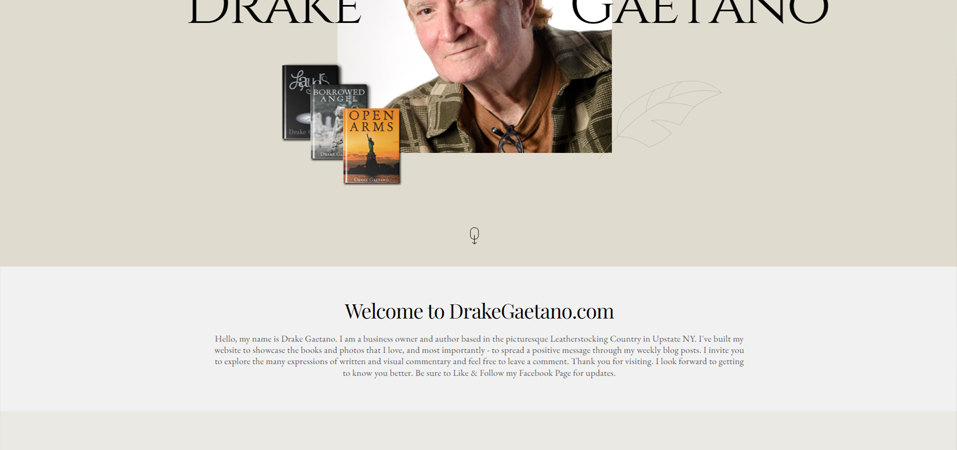 We are delighted to unveil the brand-new website for Drake Gaetano, the talented author and blog writer based in Upstate NY. Discover his captivating world of words and insights at https://DrakeGaetano.com. 
Immerse yourself in Drake's thought-provoking works as he explores various themes, embraces his unique storytelling style, and shares his profound perspective on life. From poignant tales to inspiring reflections, his writings will transport you to new realms of imagination and understanding. Explore his literary journey and connect with the literary brilliance that resides in Upstate NY. 
The website features a custom layout, customized WordPress Blog, E-Commerce section, Maps, Galleries and more. Check out Drake Gaetano, his website, blog and his books today.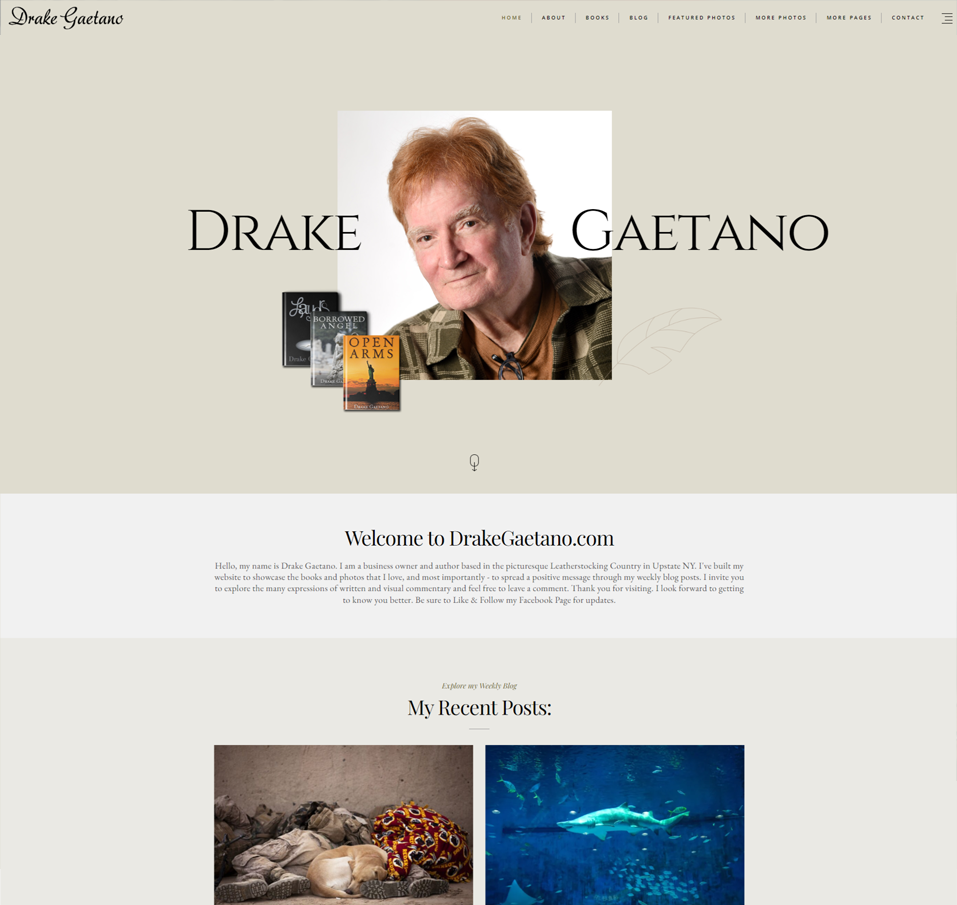 ---
Tags:
astounding designs
,
astoundingdesigns
,
automated seo plans
,
blog design company
,
business web design company
,
business website design
,
web design company
,
web design company atlanta
,
web design company providence
,
web design company ri
,
website design
,
wordpress blog design
,
wordpress website design company